Halo knitting factory: attach importance to COVID-19 prevention and production
Halo knitting factory: attach importance to COVID-19 prevention and production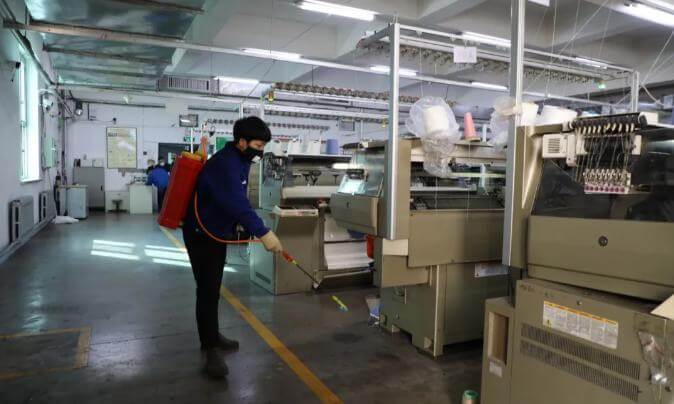 On the morning of February 24, the reporter went into the Halo knitting factory after strict application procedures such as application in advance, temperature measurement and entry real-name registration. In the spinning, knitting, garment making and other workshops, the machine is booming and busy. The workers were wearing masks and were busy in their order. "Right now, the company is speeding up the production of orders for 5,000 pieces of cashmere from Germany. According to the current production situation, we are confident to complete the orders delivered by customers with quality and quantity." NIKE, the company's deputy general manager, told reporters that strict implementation of epidemic prevention and control Under the circumstances of the measures, the company began to resume production on February 10, so far, more than 90% of its production capacity has been opened, and there are 500 employees. It is expected that all production capacity will be restored in early April.
"After the outbreak, the company immediately established an epidemic prevention and control leading group with the chairman as the general command, formulated the" Emergency Plan for Epidemic Prevention and Control ", implemented the duties of various departments, and prepared sufficient emergency supplies. COVID-19), while promoting production, made careful arrangements for the sanitation and killing of the factory area, masks, especially the production density of employees, closely paying attention to the travel and physical conditions of employees, and strengthening publicity and education through oral, slogans and WeChat groups Limit the spread of the epidemic situation and ensure the steady progress of production and operation.
As of now, 304 industrial enterprises in the district have resumed work, with more than 21,000 people on duty. Many industrial enterprises and insured enterprises have achieved a steady and orderly resumption of work, and employees have been on the job one after another, gradually resuming production.